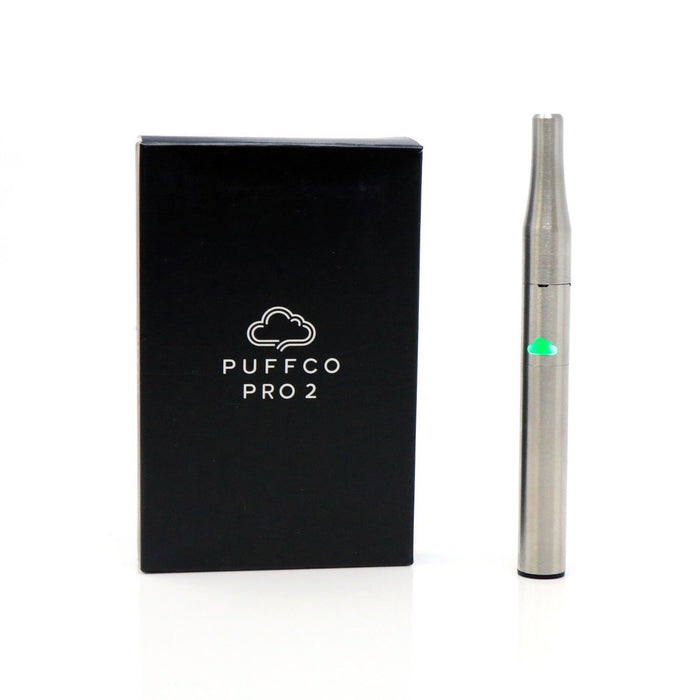 Puffco Pro 2 Ceramic Coil Dab pen
Portable Concentrate Vaporizer
The functionality you know and love in a slim new form factor. The perfect balance of vapor and flavor, the large capacity ceramic chamber has been redesigned for maximum efficiency. Now with Sesh mode, this little beauty packs a punch. No Glues, No Plastics, No Fibers.
The Puffco Pro 2 comes complete with a full Pro 2 vaporizer, hard case, USB charger, and instruction manual.
Our smallest vaporizer yet. The Pro2 has been called the best looking vape pen on the market.
LARGE CAPACITY CERAMIC CHAMBER
A special ceramic blend enables massive cloud production. No Glues, No Plastics, No Fibers.
SESH MODE + 3 TEMP CONTROL
Double click the cloud button to enable Sesh mode on any heat setting for 12 seconds of continuous vaporization.
The Pro2 is machined from durable stainless steel, made to withstand whatever you throw at it.
The Pro 2 comes in an impact resistant carrying case complete with a charger and loading tool.
With enhanced battery life the Pro 2 will keep up with you all day and all night, up to 100 uses per charge.