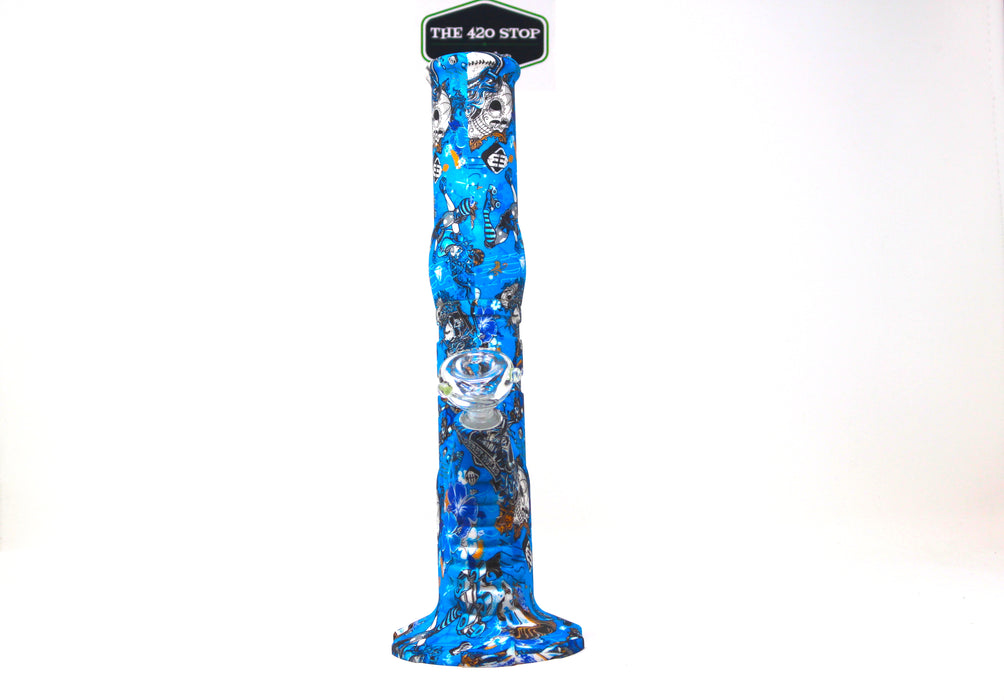 12 Inch Artist Series Silicone Ice Water Bong
12 Inch Silicone Ice Water Bong This water bong is made from a durable silicone material and designed with a 12-inch height, making it easy to store and transport. The silicone design allows for a cooler, smoother hit compared to traditional glass bongs.
This Item does not ship with the glass stem/bowl unless the glass stem and bowl are in stock.