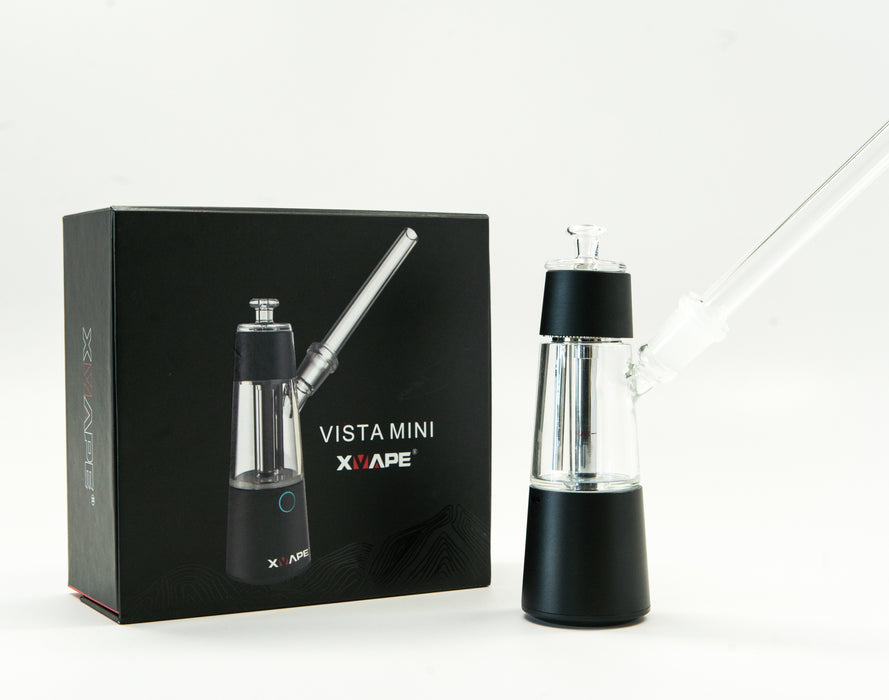 Xvape Vista Mini Portable Dab Rig Enail With Ceramic Coil
The new Vista Mini is a portable electronic dab rig. All in the palm of your hands. The mini produces a lighter vapor then your usual torch powered dab rigs so if the usual thick dab hits are too much for you then the vista mini may be perfect for you. It can be used for oils, waxes and concentrates.
Who's the Vista Mini for ?
XVape stays ahead of the latest vaping technology and trends for concentrates with their newest and possibly coolest portable Vaporizer ever.
Lightweight and compact, it's cute as hell and lights up in different colors when you draw from it making it the hands down smash hit at parties and small vaping seshes.
The World 1st Wireless Charging Concentrates Portable Dab Rig
One thing that at the moment is unique to the Vista Mini is the vista mini wireless charger ability to charge without a wire. All you need to do is sit the vista mini down on the wireless charger and it will charge. 
The Vista Mini holds a small amount of water. Just enough to smooth out the vapor before leaving the unit through the 14mm female glass joint, through the stem and all up in your lungs. 
Easily Replaceable Atomizer
This is one part where you could almost say is a sacrificial part. At some point due to either failure or poor performance you may need to replace the atomizer. This is simple and easy to do just by twisting the atomizer off and replacing with a new one.
Shipping From Edmonton Alberta Canada 
WE SHIP FAST ⭐️⭐️⭐️⭐️⭐️
1 Metal Mouthpiece Screen
Loading wax while puffing